Description
Join us for a fun run at the Farmstead!
Location
Deanna Rose Children's Farmstead - 13800 Switzer Road, Overland Park
Date & Time
Saturday, July 30th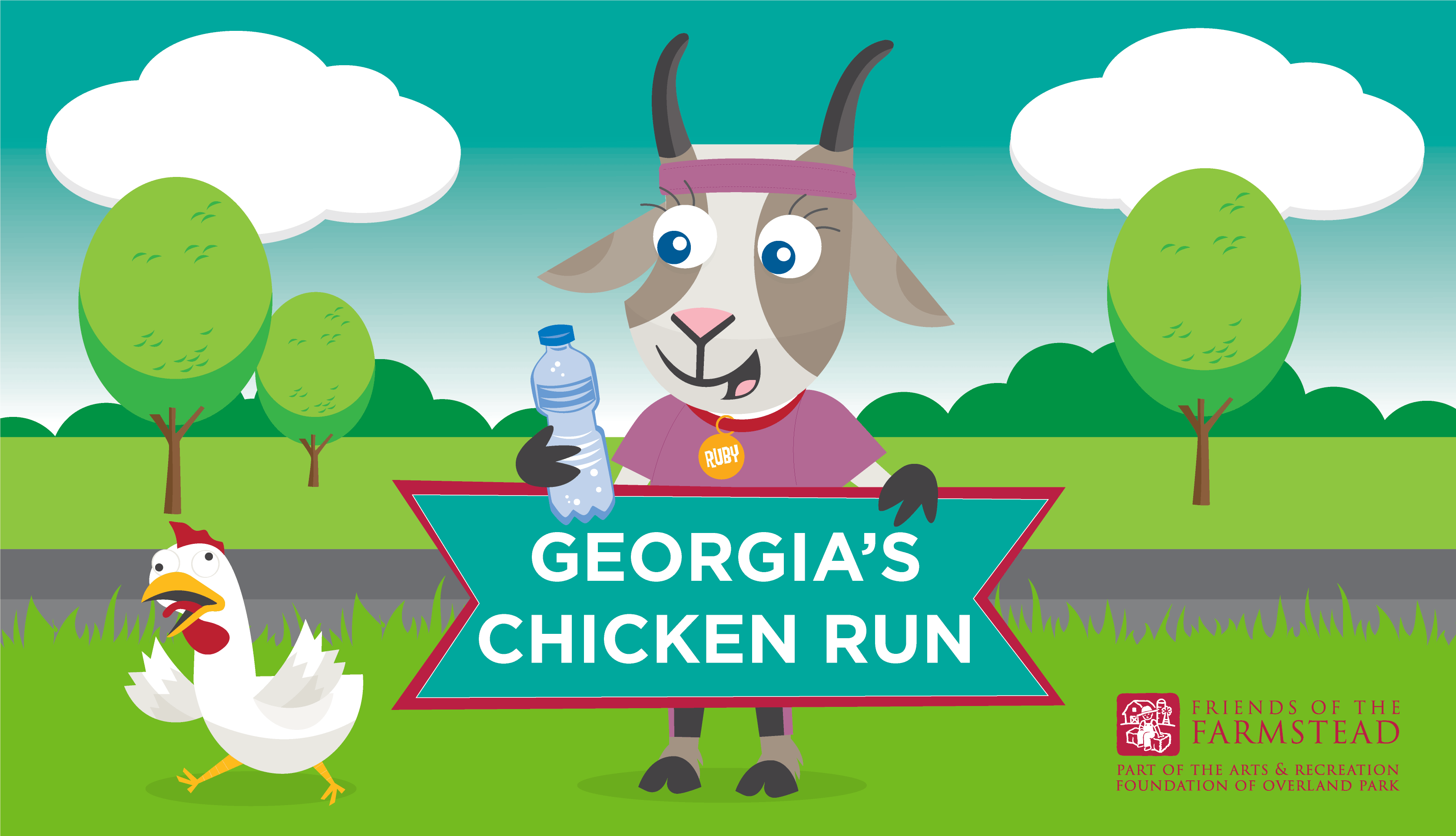 Don't miss out on this summer classic
22nd Annual Family Fun Run on July 30th!
$20 per person
$25 per person if purchased after July 15th

Note: Registrations received after July 15th are not guaranteed a t-shirt.
No charge for spectators arriving prior to 9:00 a.m.
This event is a fun-run for children of all ages (toddler to 100+). All registered runners take home a goodie bag, a t-shirt, and a magnificent medal. Chicken trophies will be awarded to the top three places. Join us as we celebrate the 22nd annual Georgia's Chicken Run!
Schedule:
7:00 a.m. - Check-in
7:30 a.m. - National Anthem, Stretches and Chicken Dance (performed by our very own Chelsea Chicken)
8:00 a.m. - First race begins
9:15 a.m. - Awards Ceremony (trophies)
Baby walk (Ages 2 & under) - no registration needed. This age group is all for fun!
1/8 mile run/walk (Age 3)
1/8 mile run/walk (Age 4)
1/4 mile run/walk (Age 5)
1/4 mile run/walk (Age 6)
1/4 mile run/walk (Ages 7-8)
1/4 mile run/walk (Ages 9-10)
1/4 mile run/walk (Ages 11-12)
1/4 mile run/walk (Adults)
Girls and boys will run/walk separately in each division except the babies and adults.
Bring your emailed confirmation/receipt to the Chicken Run as proof of purchase.
For sponsorship information, contact 913-890-1675.