Date & Time
Thursday September 19, 10:00AM - 11:00AM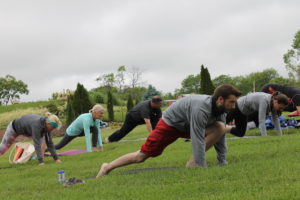 Thursday, September 19, 2019
10:00 - 11:00 a.m.
Fee is per family of 5 or fewer.
Tell a story through yoga poses while learning about the natural world.
Sessions are held outdoors at different locations throughout the Arboretum gardens,
so wear hats, sunscreen and bring yoga mats and a reusable water bottle.
Limited 25 per session.